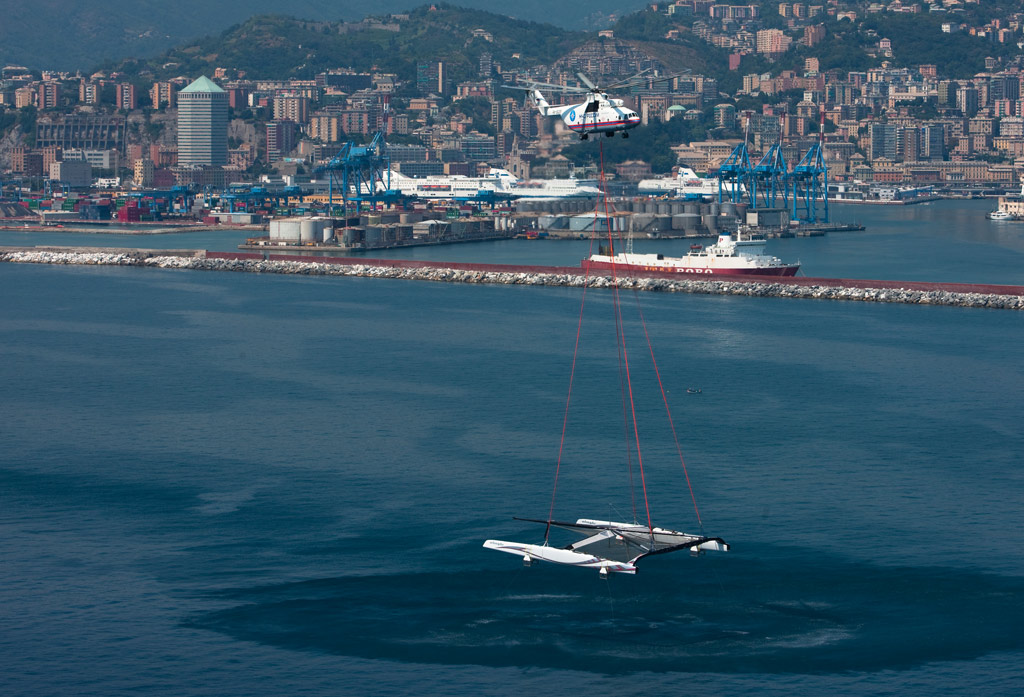 High seas entrapment
Two destinies, one dream
For years the only knowledge they had of one another was through media reports of their various business exploits…
Larry Ellison was born in August 1944 in the Bronx in New York and he has all the qualities and the failings of a self made man. Despite a complicated childhood as an adopted child and a number of failures at school, by the age of 30, Ellison had created one of the first computerised databases, which he named "Oracle". It was a huge success from the moment it was launched, companies snapped it up and Larry Ellison became a rich man overnight. Much like Bill Gates (Microsoft), Ted Turner (CNN) and Steve Jobs (Apple), Larry Ellison is the epitome of the American success story.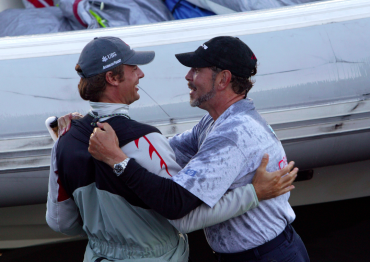 Like many rich men before him, Ellison was seduced by yacht racing. Having established his fortune by the 90's and become a multi-billionaire, he threw himself into sailing and offshore racing in particular. On the water, as in business, the tycoon expected to win. In 1995, he commissioned Sayonara, a 24m racing yacht which he campaigned intensively, winning almost everything. He had a close brush with death during the tragic 1998 Sydney-Hobart, which saw four yachts sink and six sailors drown. When he won the event, he accepted his victory with tears in his eyes. After this, Ellison felt ready to take on anything. Even the America's Cup.
Ernesto Bertarelli is 20 years younger and grew up in the lap of luxury in Italy and then Switzerland. His family was at the helm of Serono S.A, one of the largest pharmaceutical companies in Italy established in 1903. His childhood on the shores of Lake Geneva was charmed and it wasn't long before he got the sailing bug.  From Switzerland he went to the USA to Harvard Business School and in 1996, became CEO of the family business. Under his leadership, the company shifted its focus from pharmaceuticals to infertility treatment and biotechnology and revenues increased from $809 million in 1996 to $2.8 billion in 2006. The young Bertarelli quickly became one of the 50 wealthiest men in the world and his attention turned to his first passion: sailing and the America's Cup, the sport's ultimate prize.