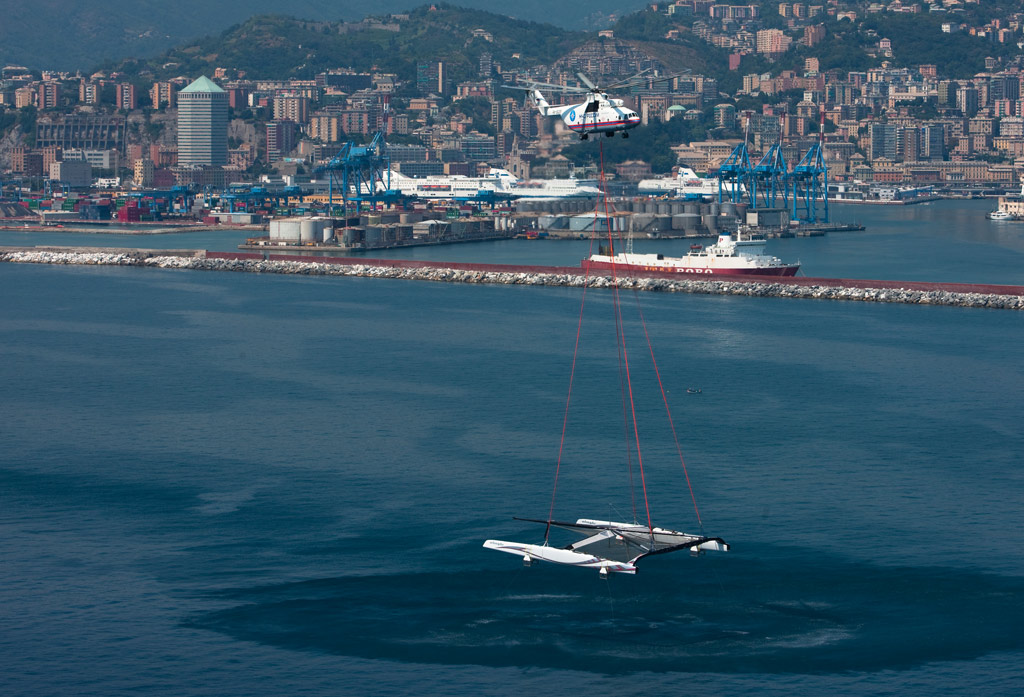 High seas entrapment
Two sharks in the same aquarium
Bertarelli and Ellison met in Auckland, New Zealand, in 2003 during the America's Cup and crossed swords for the first time at the finals of the Louis Vuitton Cup, the selection series for the main event. Bertarelli defied all expectations and not only defeated the American team, but the New Zealand Defender as well, holders of the Cup since 2000. Bertarelli made history when he won the America's Cup and returned one of sport's oldest trophies to Europe for the first time in over a hundred years.
Alinghi may have been flying the Swiss flag but the team was made up of over twenty nationalities. The Swiss billionaire put ex-Team New Zealand helmsman and America's Cup legend Russell Coutts at the head of the team and despite the odds in a hostile environment (the Kiwi public didn't take kindly to Coutts' defection), they won the 31st America's Cup 5-0. It was a bitter pill for Team New Zealand and a worse one for Larry Ellison who saw the Cup slip away for the first time.
As the homecoming celebrations abated, Ernesto Bertarelli began to apply the same modernising, visionary approach to the America's Cup that he had to the family business, transforming it from an impenetrable and exclusive gentleman's club to a world class sporting property accessible to the people while remaining a billionaires' yacht race. The general public might not quite grasp the subtleties of the event, but as long as Bertarelli was Defender of the 32nd America's Cup, he could shape the event as per the rules of the game – the Deed of Gift.
America's Cup Management revolutionised the event and extended the competition format from a few months to four years. As Switzerland is land locked, Bertarelli took the competition all over Europe from France to Sweden and Sicily to Spain. He introduced fleet racing as well as match racing and built a custom made America's Cup harbour in Valencia for the 12 multinational teams. The event was a spectacular success.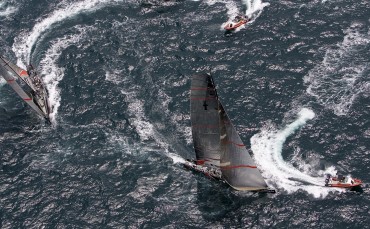 But being the Defender of the America's Cup means that the winner makes all the decisions. One of the first was to let Russell Coutts go in 2004 and to amend the rules to prohibit last minute team changes, thus excluding this tactical master from the 32nd edition. "Being the America's Cup  Defender is like being the winner of the Champion's League and being allowed to choose the terrain, the referees, the camera crew and the whole organisation!" said Bruno Trouble, Louis Vuitton Cup president, on how the America's Cup works. The luxury French brand quitted the event at the end of the 32nd America's Cup in 2007.