Our documentary covering the archeological discoveries made on the Orikum's digging site (Albania) shall be shown during the opening of the 9th edition of the archeological Film Festival, on march 24th 2015 from 20h at the « Usine à Gaz » in Nyon. An exposition presenting the diggings shall also be shown at Nyon's roman museum.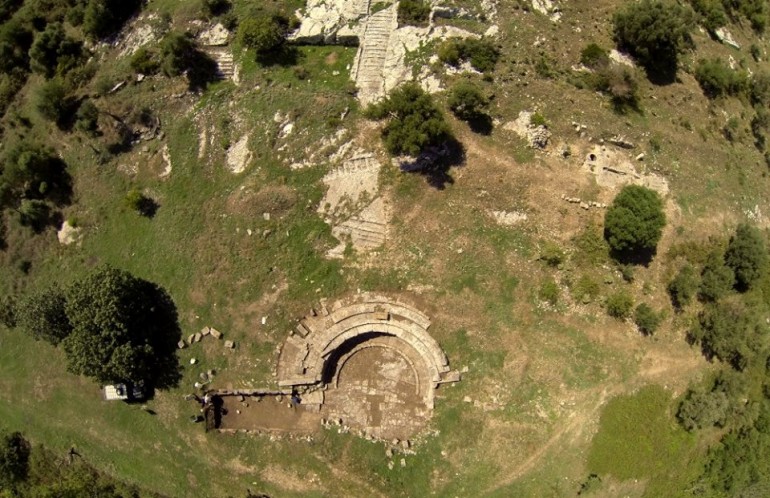 « Secrets in the Black Eagles Land » brings us to ancient Illyria along a group of archeologists from the University of Geneva, who are working on the Orikum site. An important military campaign took place centuries ago, where Julius Caesar took major risks… and succeded !
The ancient city, who is on the actual albanese coast has only revealed few of its mysteries. The main reason is the tense political situation the country was in during the last decades,  many albanian archeological sites haven't been explored yet. It's with sheer enthusiasm that we followed the Genevan archeologists during their digging campaign. The discoveries made went far beyond our expectations and allowed to discern the strategical importance of the city located on the coast of the Adriatic Sea.  The taking of Orikum by Julius Caesar during the civil war that opposed him to Pompey was one of the key events of his ascension to absolute power.
Already available on OCEAN 71's website, spreaded on two seasons of four chapters(season 1, season 2), the movie has been edited for the festival who will be taking place in Nyon.
We invite you to take further knowledge of our documentary, by reading our presentation pamphlet (accessible in french by clicking here) and we are looking foward to welcome you at the projection.