On paper Sandy Island is approximately 26.5km long and around 6km wide. This sliver of sand is supposedly located between Australia and France's New Caledonia in the midst of the vast Pacific Ocean. Sound idyllic? Many would agree. Only trouble is that this tiny slice of Pacific paradise at 19°11'22.8" South and 159°56'43" East on the chart is no where to be seen. Sandy Island does not exist.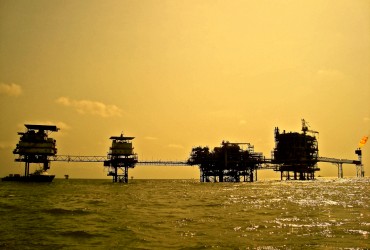 Geopolitics – 1 chapter
Pierre* is an officer in the French merchant navy as there are thousands across the world. Yet, after a six-month mission to Nigeria, he returns with a first hand account. The experience of a man who has worked in the very closed oil world in the Gulf of Guinea. Pierre was not laid off. He has simply decided to stop working in this little known hell.
Nearly 800 kilometers off the coast of Somalia, the Drennec, a French tuna purse seiner, felt safe. Yet, it took only a few minutes for pirates to take aim and fire no less than five rockets at the boat.