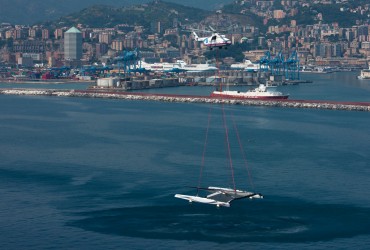 Sailing – 6 chapters
On February 8, 2010, Alinghi and BMW-Oracle disputed the 33rd edition of the legendary America's Cup. Behind the two sea monsters, two businessmen have been waging a merciless war for two years. An investigation on the four corners of the world, at sea and on land.
Sailing – 2 chapters
There are only about thirty of them across the world. Yet, these luxury yachts are considered as the finest expression of pleasure boating. They are sturdy, fast and elegant.